SCAMNESTY CAMPAIGN – working in partnership with Police and Crime Commissioner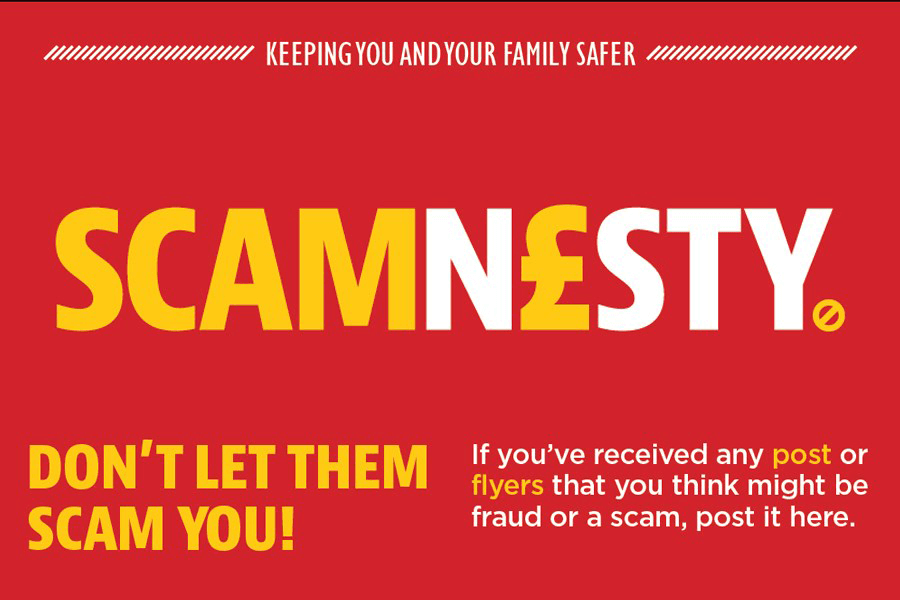 Get your Free SCAM SAFER PACK from Citizens Advice
Police and Crime Commissioner Michael Lane has launched a Scamnesty campaign to encourage people to report scams and to provide advice to help local people avoid becoming victims of fraud.
Hampshire Constabulary receives over 700 reports of fraud, or attempted fraud each month.  Many of these are targeting elderly or vulnerable members of the community, and the consequences can be extremely damagingboth financially and emotionally for the victims.
The Police and Crime Commissioner and his team can provide advice on how to identify and avoid fraud, with free Safer Packs which have tips on recognising different types of fraud, and information about how to access support if you think you or someone you know has been a victim.
To download and print at home visithttps://www.hampshire-pcc.gov.uk/scamnesty
Or
Pick up a pack at your local Citizens Advice Office. Our offices in Lymington, New Milton and Ringwood all have Scamnesty boxes for you to use to report concerns. In addition, there is a local roadshow to highlight fraud, being held at New Milton Tesco (Caird Avenue) on 19 October.